Divorce Law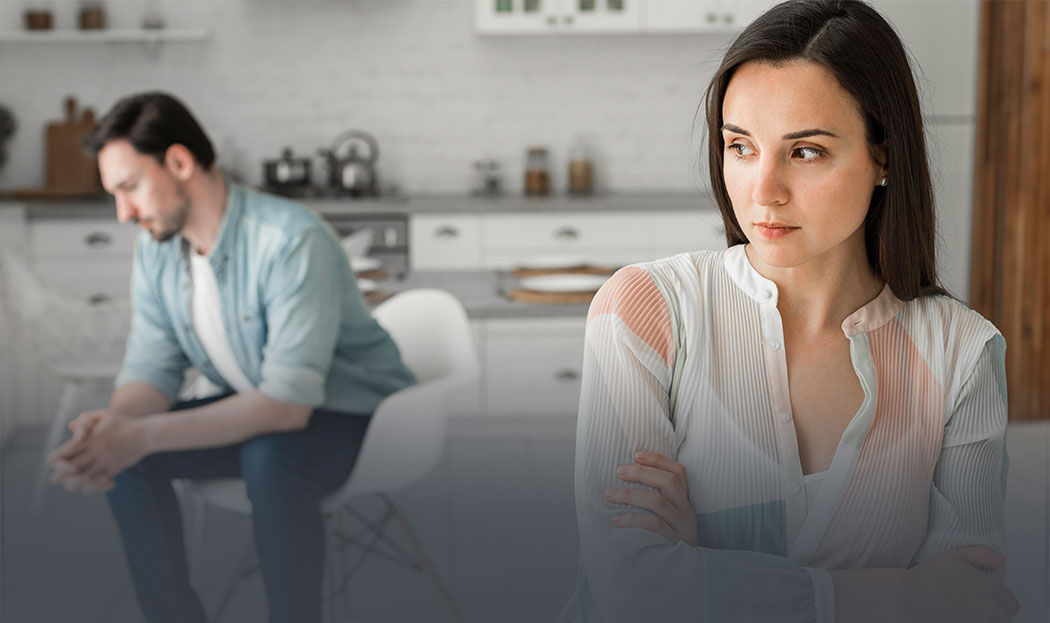 Monroe, North Carolina divorce attorney/lawyer
Ending your marriage may be one of the most challenging experiences of your life, even if you are confident that your marriage needs to end for any reason. The divorce process is more complicated than many people expect, and the process of ending your marriage can be challenging if you attempt to handle it on your own. While it is technically possible to resolve your divorce without an attorney, it is always best to have legal counsel you can trust in these complex cases. Your North Carolina divorce attorney can be an invaluable lifeline as you work toward resolving your divorce.
Representing Union County, North Carolina Clients In Divorce
The team at the Law Offices of Huffman & Kendrick has extensive experience handling complex divorce cases for our clients in Monroe, North Carolina. We understand that you likely have many questions about what to expect as your case unfolds, and you may be unprepared for the detailed proceedings your case is likely to entail. We can provide the compassionate and responsive support and guidance you need to approach your case with confidence and understanding.
Why You Need A Monroe, North Carolina Divorce Attorney
You might think you can handle your divorce case independently and save money on legal fees. Divorce often has significant financial implications for the spouses, and you may understandably be hesitant about the potential cost of legal representation. However, attempting to resolve your case without legal counsel is unwise. You are likely to overlook critical areas of concern or make procedural errors with your case that may negatively influence the outcome.
An experienced Union County, North Carolina family law attorney will have the experience and resources necessary for you to approach your divorce with peace of mind. When you choose the Law Offices of Huffman & Kendrick to represent you in your divorce, we will carefully review the details of your case and help you prepare for the complicated series of proceedings ahead of you. Our goal is to help you reach the best possible divorce agreement and resolve your case's unique issues with confidence and peace of mind.
Property Division
North Carolina enforces an equitable distribution law for settling property division in divorce. This does not mean that each spouse will receive a completely equal share of marital property. The court will want to see the fairest possible division of marital property based on the unique details of the case.
To complete the property division process, you and your spouse must provide financial disclosure statements that include your financial records, separate property ownership documentation, and other financial documents. You must be honest and transparent in your financial disclosure statement; otherwise, you could risk contempt of court or criminal penalties.
Child Custody And Support
If you and your spouse have children, you must resolve custody and child support in your divorce. This is likely to be the most emotionally stressful aspect of your divorce case, and your Monroe, North Carolina divorce lawyer will be instrumental in helping you develop a solid case for custody.
While it is possible for divorcing spouses to resolve some of their divorce-related issues privately through alternative dispute resolution, this rule does not apply to custody. The North Carolina family court has a legal responsibility to ensure the custody order suits the best interests of the children it will influence. Therefore, the judge overseeing your divorce will want to review numerous factors in determining the best type of custody arrangement.
Child support determination follows resolution of custody. One parent will owe monthly child support payments to the other. The amount paid each month depends on the judge's calculation of the child's financial support needs, the difference in income between the parents, and each parent's overall custody rights.
Spousal Maintenance
While North Carolina's equitable distribution law aims to divide marital property fairly, divorcing spouses may have very different financial situations, professional qualifications, and work experience. This could leave one of the spouses significantly disadvantaged following divorce, especially if they were entirely financially dependent on the other spouse during their marriage.
Spousal support is determined based on the difference in income between the divorcing spouses, the overall financial need of the supported spouse, and the length of time the marriage lasted. For example, if two people were only married for a year or two, the judge might only require spousal support for six months or up to half the length the marriage lasted. On the other hand, if the spouses were married 10 years or longer, and the supported spouse has a clear financial disadvantage, the judge may order spousal support for a more extended period or even permanently.
Alternative Dispute Resolution
When most people think of divorce, they imagine emotionally charged court battles, but this often is not the case. Many couples in the US are choosing alternative dispute resolution to resolve their divorces. This is essentially a private settlement negotiation for drafting a divorce order. The divorcing spouses may choose to engage in collaborative divorce proceedings with their respective attorneys, or they may enlist the services of a mediator who can help them have a productive negotiation.
Alternative dispute resolution may not be able to resolve every issue present in a difficult divorce case, but it can significantly streamline divorce proceedings, saving both spouses time and money. It's also possible to have more control over the outcome of your divorce with alternative dispute resolution instead of leaving the final say entirely in the hands of a judge.
Find Legal Counsel You Can Trust
The Law Offices of Huffman & Kendrick offers compassionate and responsive legal counsel for Monroe, North Carolina divorce cases. No matter the underlying reason for your divorce or the reservations you may have about your divorce proceedings, we can help you approach this challenging situation with confidence and reassurance. Our goal is to help you reach the most favorable possible outcome of your divorce case and streamline your case proceedings as much as possible. If you are ready to discuss legal representation for your upcoming divorce case, contact us today to schedule a case evaluation with an experienced Union County, North Carolina divorce attorney.