Wills & Estates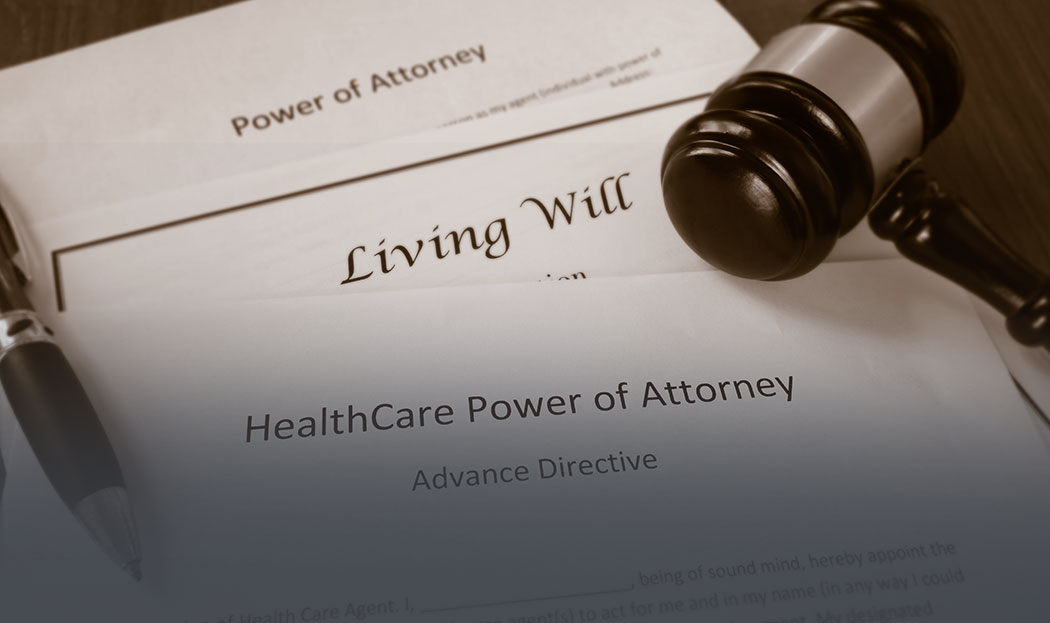 Monroe, North Carolina estate planning attorney/lawyer
While many people may not wish to think about the end of their lives, planning for your eventual death is an essential legal consideration if you have children and other family members you wish to inherit your property. Estate planning may be a complex subject for some, but it becomes a more important consideration as you grow older. You may find it hard to think about preparing for death, but a properly constructed estate plan can be an invaluable asset for your family. They will have a difficult time handling your death, but your estate plan can significantly reduce the legal issues they would need to resolve in this challenging situation.
Legal Counsel For Estate Planning In Union County, North Carolina
The Law Offices of Huffman & Kendrick is an experienced team of Monroe, North Carolina estate planning attorneys who can help you develop a comprehensive estate plan that accomplishes your goals for your assets and property after your death. We understand that it can be difficult to consider some of the issues that estate planning entails, but we can provide the compassionate and detail-oriented legal counsel you need to make informed decisions about your estate plan. Our goal is to help you draft an estate plan that meets your needs and expectations and one that will allow your family to avoid as much of the tedious and stressful probate process as possible.
What Is Probate?
When a person dies without an enforceable estate plan in place, their property, assets, and debts become "intestate." At this point, state law determines who will assume ownership of these assets and responsibility for outstanding debts using the state's laws of intestate succession. The path of succession typically begins with the deceased's spouse, followed by their adult children, parents, and siblings. After that, succession may proceed to anyone who can prove financial dependence on the deceased or a legal claim on the deceased's estate.
Probate is the legal process of resolving intestate succession. This is a notoriously stressful and tedious legal process that requires careful identification, classification, and valuation of all the deceased's property and debts. The probate judge handling the case will distribute the contents of the deceased's estate based on the state's laws of intestate succession. Their determination may not necessarily align with the deceased's wishes or their unique family dynamics.
A properly constructed estate plan can help your family avoid a difficult probate case. If you take the time to develop a comprehensive estate plan, your family's probate proceedings may be nothing more than a formal review of your estate plan and distribution of your assets according to your stated wishes within the plan.
What Does An Estate Plan Need To Include?
Everyone has unique needs and concerns when it comes to estate planning, but there are a few fundamental components that every estate plan should have:
A last will and testament is the most basic form of an estate plan, and this document includes the writer's final wishes for the distribution of your property. For example, if you would like certain relatives to inherit certain things from you after your death, you would include these designations in your will.
An advanced medical care directive can be necessary if you have particular preferences for emergency medical care and end-of-life medical treatment. This document will outline your preferences concerning hospice care, palliative treatment, and medical preferences should you become unresponsive and unable to convey your wishes directly to your medical providers.
A durable power of attorney empowers a personal representative you choose with the legal authority of your signature. Power of attorney will allow this individual to make important and legally binding decisions on your behalf if you become unable to make these decisions on your own.
Beyond these basic elements, you can customize your estate plan according to your unique needs and your family's financial interests. For example, you could create a living trust that can essentially allow your family to avoid probate.
A trust places your estate contents into the ownership of a trustee you designate. This trustee will be responsible for distributing the contents of the trust according to your wishes. You can create a revocable living trust that allows you to adjust and amend the trust as you see fit up until your death, or you can create an irrevocable trust that does not allow any changes but can allow your family to avoid estate taxation. There are benefits and drawbacks to both these types of trusts, and a Monroe, North Carolina estate planning attorney can assist you in determining which would be best for your situation.
How Can A Monroe, North Carolina Estate Planning Attorney Help?
While you can find many software applications and even free online tools that claim to allow you to develop your own estate plan, it's best to consider these options simply as preliminary steps toward creating a more comprehensive and legally enforceable estate plan with the help of an attorney. An experienced Union County ,North Carolina estate planning attorney can assist you in creating a detailed estate plan that meets your needs and expectations.
Your attorney can also assist you in ensuring your beneficiary designations on individual accounts and property ownership documents align with your estate plan. You will also rely on your attorney in the future as your financial situation changes and your estate plan requires adjustments.
Find Your Legal Counsel Today
The Law Offices of Huffman & Kendrick can assist you in creating a last will and testament that clearly conveys your final wishes to your loved ones. We can also help you arrange the documentation you need for other aspects of your estate plan. In addition, our team has experience with probate administration if some level of probate review is necessary for your estate.
It's natural to feel slightly uncomfortable thinking about estate planning, but this is an essential consideration if you have specific wishes for your property after your death. Additionally, a properly constructed estate plan can provide you with peace of mind and benefit your loved ones by sparing them from a protracted and expensive probate process. If you are interested in estate planning with the help of an experienced attorney, we can help. Contact the Law Offices of Huffman & Kendrick today to schedule your consultation with a Monroe, North Carolina estate planning attorney.