Drug Crimes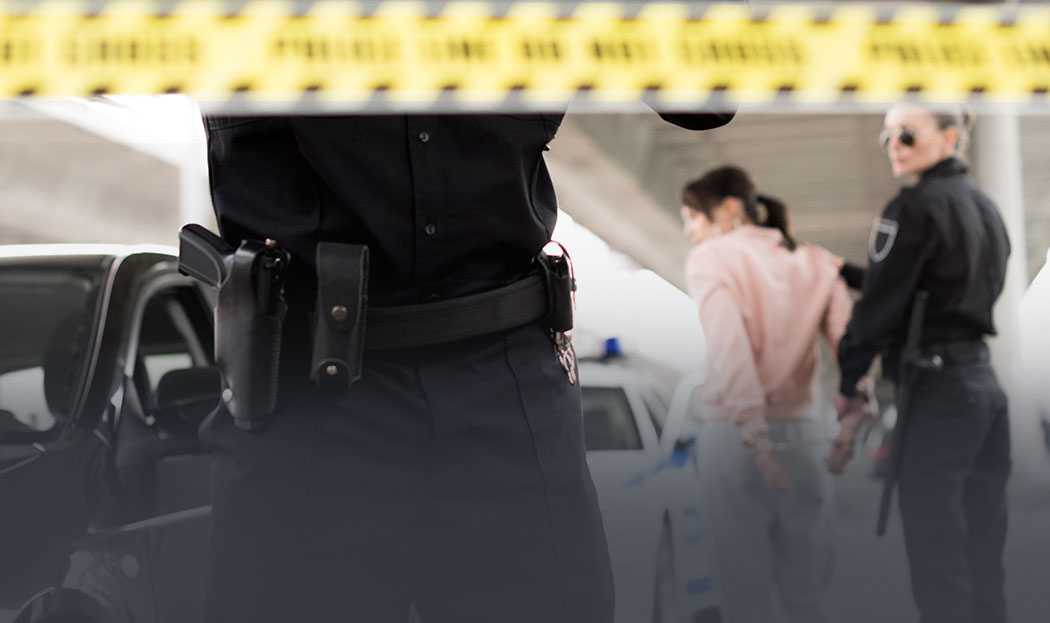 What Should You Do When Accused Of A Drug Crime?
When someone is arrested on a drug charge, the allegations are so complex that one mistake could have serious consequences. The consequences of a conviction are long-lasting and can lead to both legal and social issues throughout the rest of your life. The Law Offices of Huffman & Kendrick, PLLC, delivers comprehensive legal support to individuals accused of controlled substance crimes, including drug possession and intent to sell in Union County, NC.
Drug crimes are some of the most commonly prosecuted offenses throughout the United States, and every state uses unique statutes to determine sentencing for various drug violations. Most areas, including Monroe, North Carolina, adhere to the federal government's schedule system to determine the severity of drug offenses. Every illicit substance falls into one of five schedules, with Schedule I being the most dangerous and Schedule V being the least.
If you or a loved one was arrested for any drug crime in Monroe, North Carolina, the possible sentence you face depends on the type and quantity of the drug in question. Therefore, it's vital to have defense representation you can trust in this situation, regardless of whether you face misdemeanor or felony charges.
Why Do I Need a Monroe, North Carolina Drug Crimes Defense Lawyer?
Every American citizen has the constitutional right to defense representation when accused of a crime. When you choose the Law Offices of Huffman & Kendrick to represent you, we will carefully review the details of your case, evaluate the evidence in play, and listen closely to your account of the events leading to your arrest. We have years of experience representing clients in a wide range of drug offense cases and a firm understanding of North Carolina criminal law.
An experienced local attorney who has cultivated strong professional relationships with area prosecutors, court staff, and judges is a valuable asset for anyone facing conviction in Monroe, NC. Your defense attorney can assist you in determining the best defenses available to the charges filed against you. The sooner you speak to a defense attorney after your arrest, the better your chances will be of avoiding conviction or at the very least minimizing your penalty.
There is more to an effective defense than just knowing the law. A successful defense attorney understands:
How the judge and jury think about crimes, especially on a local level. The attorneys at the Law Offices of Huffman & Kendrick have successfully represented many past clients throughout Union County, NC, and know how prosecutors tend to pursue convictions in criminal cases.
How to use timing and resources effectively. Speed and responsiveness are critical in any criminal case. We will provide timely updates as your case unfolds and explain every facet of your case as it progresses so you can make fully informed decisions about your defense.
How to craft an argument that fully conveys the context and nuances of the defense argument. Skillful defense representation requires careful interpretation of the law. Our team has the experience necessary to handle the most complex drug cases in North Carolina and knows how to interpret relevant statutes and case law to our clients' benefit.
Attorney Carol Huffman Kendrick has more than two decades of experience in Monroe, NC, defending against allegations of drug possession, sale, and trafficking. Whether the particular charge concerns marijuana, opiates such as heroin or fentanyl, cocaine, methamphetamine, or even prescription medication, our firm has the knowledge and determination to press for a proper result. In many cases, we can seek resolutions that involve treatment rather than incarceration. In every case, we use our real-world understanding of these issues to reach a positive result whenever possible. Reach our firm at 704-283-1529.
Effective Drug Crime Defense That Maintains Your Dignity
Crimes involving illegal drugs present a special challenge and can have lasting consequences. These matters demand a defense lawyer who is familiar with the laws and procedures used in the justice system and who is ready to fight to achieve the best results possible. Attorney Carol Huffman Kendrick can explain the details of any type of drug prosecution and develop a comprehensive defense strategy for you. To get you the assistance you need immediately, we provide a initial consultation for clients accused of:
Drug possession — Marijuana possession is still illegal in North Carolina. It's a misdemeanor offense to possess a small amount of the substance. There are felony penalties that apply to cases that involve larger amounts of marijuana or another controlled substance, including opiates and cocaine.
Selling controlled substances — Felony penalties can be several years in prison for possessing drugs with the intent to sell them, depending on the particular substance. The government categorizes drugs into schedules; these schedules depend on the drug's potential effects and whether people can abuse the drug. Schedules I and II are used for the more dangerous substances. It's a Class G felony to distribute these drugs; even intent to distribute them counts.
Conspiracy and/or trafficking — Conspiracy and trafficking are associated with powerful dealers and big drug operations. However, a conversation that's misinterpreted or possessing normal household tools and equipment sometimes leads to such accusations.
Fraud associated with prescription drugs — The government can levy serious penalties for mailing prescription drugs or giving some of your medication to a friend. If a law enforcement agency accuses you of wrongfully distributing or misusing prescription medication, we can help you review your options.
Even if you believe that significant evidence exists against you, our firm can defend your rights zealously and may be able to exclude materials and information that were unlawfully collected.
How To Build Your Defense Against Drug Charges in Monroe, NC
Defense options vary significantly from case to case, and it's common for defendants facing drug charges to overlook critical opportunities for the defense at the outsets of their cases. Your North Carolina drug crimes defense lawyer can help you determine your best options for defense against your drug charges. Some of the most commonly employed and effective defenses in these cases include:
Lack of knowledge or lack of intent. Imagine you are stopped for a traffic violation, and the police officer noticed a suspicious bag on the floor of your vehicle. They determine it is a bag of cocaine, but you know it does not belong to you. If you recently gave someone else a ride or let them borrow your car, you may need to prove that the drugs found in your vehicle did not belong to you. Many possession cases can be dismissed when defendants can prove the drugs in question did not belong to them.
Entrapment While most North Carolina police officers are honorable in the execution of their duties, some engage in unethical tactics to coerce individuals into committing crimes they otherwise would not have committed. Although it can be challenging to prove, entrapment may be a valid defense in a drug crime case if you can prove that law enforcement set you up to entrap you in a drug offense.
Substance abuse. If you struggle with an addiction, you need medical treatment and counseling, not jail time. While this type of defense does not necessarily seek to have your case dropped, it can be an effective way to argue for alternative or diversionary sentencing and may ultimately help you secure the treatment you need for a substance abuse disorder.
Ultimately, every drug case is unique, and you could have more opportunities for defense than you initially expected once you secure defense representation from a reliable attorney.
What Is Plea Bargaining?
In every criminal case, the prosecution has the burden of proving the defendant's guilt beyond a reasonable doubt. The defense lawyer's task is to prevent them from meeting this burden of proof. Your defense attorney can accomplish this in several ways, such as challenging the admissibility of certain pieces of evidence, contesting witness testimony, or calling procedural violations into question. However, a conviction may be unavoidable in some instances, and no defense attorney can guarantee any specific outcome for any client.
In some cases, plea bargaining is the best option for the defendant. When a prosecutor has an airtight case, they may be willing to negotiate a plea deal with the defendant, exchanging a lighter sentence for the defendant's guilty plea. This conserves court resources and saves all parties time. While it may not be in your best interests to plead guilty in certain situations, in others, it may offer you the chance to secure a much lighter sentence than you would otherwise.
The Law Offices of Huffman & Kendrick can help you determine whether plea bargaining would suit your best interests and guide you through the process. We understand that this can feel like a defeat, but when the alternative is a lengthy trial that will likely lead to a much harsher sentence, plea bargaining may be the best you can manage in light of compelling, adequately secured, and admissible evidence in the hands of the prosecution.
For A Defense Strategy That Works, Contact Our Office
You have the right to make phone calls after an arrest in North Carolina, and one of your calls should be to an experienced Union County, North Carolina drug crimes defense attorney you can trust to handle your case. The sooner you secure defense counsel, the sooner you can begin developing your defense. The Law Offices of Huffman & Kendrick, PLLC, represents Monroe, North Carolina clients who have been accused of illegal conduct related to the possession, sale, and manufacture of controlled substances. Please call 704-283-1529 or contact us online to schedule an initial consultation at our office in Monroe.