Waxhaw Traffic Violation Attorneys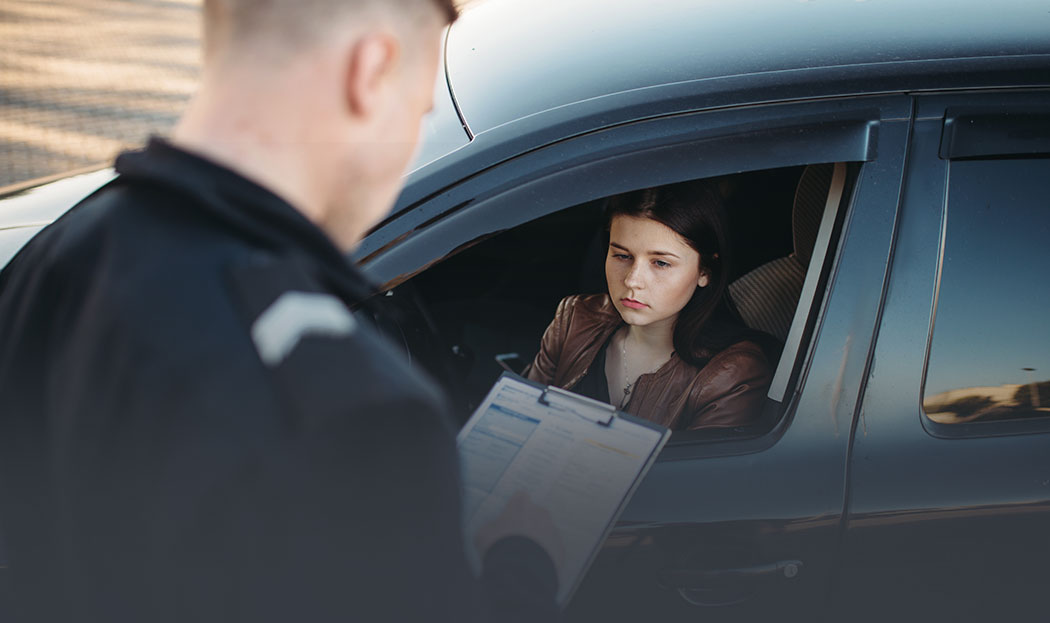 North Carolina Advocate Defends Motorists Accused Of Violations
Accepting a traffic citation, ticket, or other infraction may feel like the most straightforward way to move on with your life. However, even small traffic violations can contribute to larger problems for you in the future. When fines and points add up, you can lose your license and other driving privileges, which can have a significant impact on your lifestyle. Some traffic violations may even result in jail time.
It is important to know that you have rights when it comes to traffic tickets and other infractions. Unless you waive your right to do so, you can contest a traffic violation in court. Though this sounds like a serious course of action, it is rather simple and may save you significant time, money, and heartache in the future. With the help of a North Carolina traffic law attorney, you can avoid punishments, fines, and higher insurance rates.
The Law Offices of Huffman & Kendrick, PLLC: Your North Carolina Traffic Violation Firm
Here at the Law Offices of Huffman & Kendrick, PLLC, we have been helping clients with driving offenses for more than 50 years. We understand the frustrations and common issues associated with a North Carolina traffic ticket and how much of an impact it can have on your life. We take pride in helping our clients to assert their rights and avoid unfair or unjust traffic tickets.
Our traffic ticket attorneys can help with anything from driving without a license to a common speeding ticket. Our law firm is dedicated to defending individuals from unfair treatment and punishment, especially for driving infractions. Whether you have experienced a hit-and-run or have simply been issued a ticket that you did not deserve, our lawyers are here to use the full extent of the law in your favor. No one will fight harder for your rights than our team at the Law Offices of Huffman & Kendrick, PLLC.
What Are Traffic Violation Cases?
Though many people understand what a traffic violation is, few people know that they may face serious legal consequences if they commit one. The common misconception is that a ticket or warning cannot affect your life,but in reality, traffic violations can have serious implications for your ability to drive legally.
Though our traffic ticket lawyers do handle cases related to minor tickets, we handle other cases as well. Some common examples of traffic violations that we handle include:
Accidents. One of the most common forms of traffic violations is accidents. You may face fines or other punishment after an accident that was your fault.
Moving violations. These are infractions that occur while the car is in motion. Examples include speeding, running red lights or stop signs, etc. These actions often cause more serious consequences than parking tickets and other non-moving violations.
Reckless driving. Road rage, swerving, racing, excessive speeding, and other actions are considered reckless driving. These cases can carry fines and jail time.
License and registration problems. If you are driving with a suspended, expired, or revoked license, you face misdemeanor charges. If your car is not properly registered, you may face fines or further charges depending on the specific circumstances.
Auto insurance. You are required to have liability auto insurance in North Carolina. If you do not, or there is a question about its validity, you may face a traffic violation case.
Leaving an accident scene. Committing a hit-and-run or leaving the scene of an accident before the proper steps have been taken means that you may face a traffic violation case.
There are other examples of traffic violations that are fairly easy to commit. In most cases, individuals do not intend to commit a traffic violation but rather make a mistake that leads to fines and charges. We can help defend you in these situations and ensure that you can present your own side of the story.
Why Do I Need a Traffic Violation Lawyer?
Even the smallest traffic violations can lead to serious consequences. You may face hundreds of dollars in fines, on top of the thousands you may spend on damages. In many situations, drivers face higher auto insurance costs following a traffic violation. You may have to pay more for your insurance premiums and suffer from a higher deductible. In some cases, drivers face a license revocation or suspension because of their violation. Some people also face jail time.
These consequences can have a severe impact on your life. Increased insurance costs and fines can lead to financial insecurity while having your license revoked or suspended can make it difficult to attend work or school. The best way to avoid these consequences is with the help of an experienced attorney. We can show the court that you do not deserve the punishment that has been proposed. The accusation of a traffic violation should not be enough to find you guilty. We can make sure that the court sees your side of the story.
What Should I Look for in a Traffic Violation Attorney?
Finding a traffic violation attorney to represent you can be difficult, especially if you have not hired an attorney in the past. Look for the following in a potential attorney:
Experience. The best indicator of a good lawyer is significant experience in cases like yours.
Good track record. Good lawyers will not only have experience in cases, but they will also have a significant history of winning their cases.
A listening ear. You should feel as though you can speak freely with your attorney about what happened. If you do not feel that you can be honest with your attorney, you should look elsewhere for legal representation.
The right price. All attorneys and law firms charge differently, so it is important to discuss fees and costs with any potential attorney. The right attorney will have fees that fit your budget.
Our team at the Law Offices of Huffman & Kendrick, PLLC is here to help you with any traffic violations you may be facing.
Contact Law the Offices of Huffman & Kendrick, PLLC
Our team has been helping individuals and families after traffic violation accusations for many years. We understand the impact these cases can have on your well-being, finances, and future. Our attorneys will do everything possible to help you avoid unfair consequences for what happened.
For more information, please contact the Law Offices of Huffman & Kendrick, PLLC online today.