Personal Injury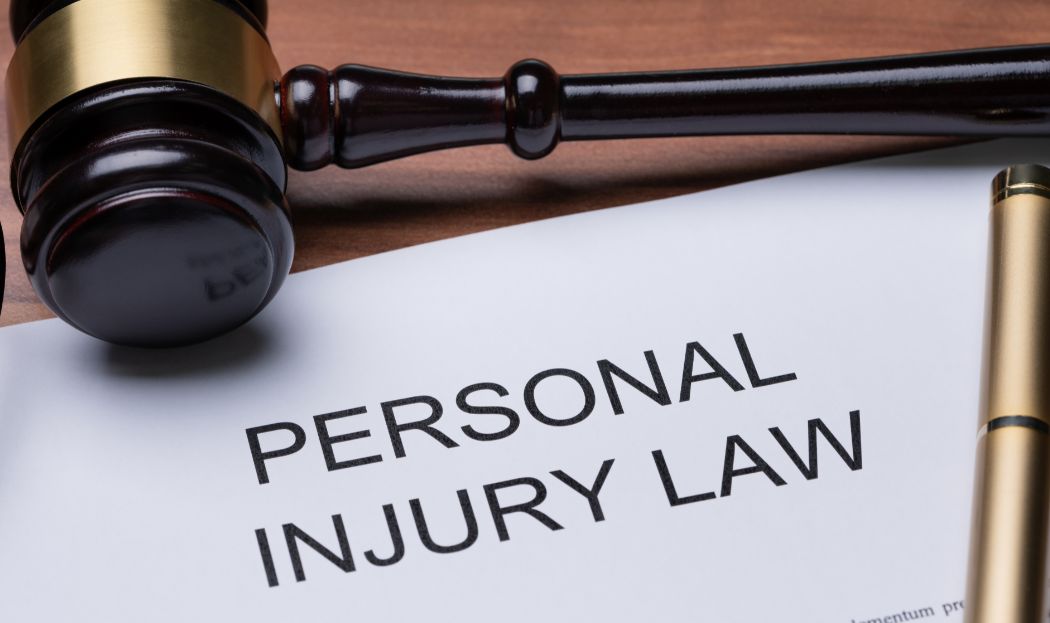 Waxhaw Personal Injury Lawyer
Very few life events have the potential to profoundly impact your future and well-being as much as sustaining a serious personal injury in Waxhaw, NC. Unfortunately, that injury is sometimes the result of negligent action on the part of someone else. When this happens, it is crucial to immediately seek the assistance of an experienced personal injury lawyer.
A skilled and knowledgeable attorney can help you recover maximum compensation for damages sustained due to the other party's negligence. These reparations will provide you with the greatest opportunity possible to restore your life and truly begin the process of healing.
The Law Offices of Huffman & Kendrick, PLLC: Your Waxhaw Personal Injury Attorneys
At the Law Offices of Huffman & Kendrick, PLLC, our team has years of experience managing a wide range of personal injury claims for our Waxhaw clients, ranging from vehicle accident injuries to wrongful death. Other people's negligence, when it leads to personal injury, can take so much away from you, leading you to incur a heavy physical, emotional, and financial toll. Our team can fight for your right to get what you deserve. Our founder strongly believed in fighting for each client's interests with zeal. Seeking trusted legal counsel from the start is vital to ensuring that you can secure the most desirable outcome in your case.
Types of Personal Injury Cases Represented in Waxhaw
Personal injury claims can encompass a variety of serious injuries. It is not only wise to find a skilled attorney with a history of successful cases, but it is also crucial to hire an attorney with particular experience handling cases that are closely similar to yours. The following comprise the most common types of personal injury claims filed in Waxhaw:
Auto Accidents: By far the most common type of personal injury claim, auto accidents involve several factors that can be difficult to navigate when litigating a case. This includes demonstrating that the injuries were sustained as a direct result of the accident, establishing liability and cause on the part of the other party, and interacting with insurance agencies that may work hard to mitigate responsibility.
Motorcycle Accidents: While motorcycle injuries generally fall under vehicle accident claims, they are unique in that they differ in a few distinct ways. Due to the vulnerable nature of riding a motorcycle, riders who are involved in an accident tend to sustain more serious injuries. In addition, liability is more difficult to establish, as there are different rules particular to motorcyclists, such as lane splitting, that may alter clarity in assigning fault. Other unique factors, such as the safety gear equipped and particulars in insurance policies, could affect the outcome or compensation.
Wrongful Death: When someone's negligent actions lead to the death of a loved one, certain surviving family members are legally permitted to seek damages sustained because of the wrongful death. Proving liability involves establishing a duty of care, a breach of that duty, and demonstrating that the breach in care directly resulted in the death. These can understandably be the most emotional and difficult types of cases to pursue.
Your Waxhaw personal injury attorney can assist you with every aspect of your case, whether you've suffered a personal injury or have experienced the death of a loved one due to someone's negligence. Personal injury and wrongful death cases are challenging and emotionally taxing proceedings, so it is essential to have a trusted and knowledgeable attorney working on your behalf.
What Constitutes Pain and Suffering in North Carolina?
When calculating the total damages incurred in a personal injury or wrongful death claim, North Carolina courts review several factors. Each falls under what's known as "pain and suffering," which covers the physical, emotional, and financial losses sustained by the injured party. Generally, this includes the following factors:
Severity of Injury: Calculating pain and suffering is greatly affected by the extent of the injury or injuries, as more serious injuries lead to both higher medical costs and more physical and emotional pain.
Distress: Pain and suffering includes the mental and emotional distress caused by the injury and is considered a long-term or ongoing health issue.
Effect on Daily Life: Many injuries will have a direct impact on the daily lives of you and your loved ones, as they can hinder your ability to engage in the same activities that were a part of your routine, whether for work or leisure. Your attorney can take these effects into consideration when calculating damages.
Treatment: The court will consider any ongoing treatment that may be necessary on account of your injuries. This includes treatment such as physical therapy, follow-up care, surgeries, counseling, or considerations for those who have lost a limb or major organ function.
Generally, pain and suffering can take one of two forms: physical or mental. Here are some examples of what may be included in each:
Physical: Physical pain and suffering includes, but is not limited to, broken bones, back and neck pain, muscle strains, headaches, nerve damage, organ damage, and loss of limbs.
Mental: Mental and emotional pain and suffering can include, but is not limited to, post-traumatic stress disorder (PTSD), diminished quality of life, distress due to a disability, anxiety or depression, or changes in behavior, appetite, mood, or personality brought on by the injury.
In addition to the physical and mental pain and suffering incurred, the court will also consider the financial losses attributed to the injury. A knowledgeable personal injury attorney can ensure that your rights to all damages are fought for and included in your compensation.
How Is Pain and Suffering Calculated?
The purpose of North Carolina personal injury law is to make the claimant "whole" again by restoring them as much as possible to the condition they were in before the injury. As a result, several costs are factored into calculating damages:
Medical Bills: Medical treatment, both initial and ongoing, includes doctor and hospital visits, physical therapy, surgery, medical tests, prescriptions, and any other related procedures or expenses.
Lost Income: Any income lost from being unable to work during recovery is recoupable. This also includes the loss of any future earnings on account of the injury or disability.
Property Damage: Claims also include the loss of property, such as in the case of a car accident. In these cases, you are entitled to recover the expense of repairing or replacing the vehicle up to the value of the vehicle at the time of the accident, had the accident not occurred.
Miscellaneous Expenses: Special damages can also include additional miscellaneous expenses associated with the injury, such as childcare costs, rental car or ride-share services, or the cost of completing yard work that all became necessary due to the injury.
General Damages: Lastly, there are non-quantifiable losses that do not carry specific financial value. They include pain and suffering, lowered quality of life, permanent disability or chronic pain, and, in the case of wrongful death, loss of consortium.
What Is the Statute of Limitations in North Carolina for Personal Injury?
North Carolina law sets a limit on the amount of time you have to file a personal injury claim after the injury occurs, known as a statutory deadline. This time limit is set at three years. This timeframe begins when the bodily harm would reasonably have become apparent, which typically falls on the day of the injury. This statutory deadline applies to cases that are driven by either negligence or intentional tort, which refers to assault, battery, or other purposeful conduct.
This means that, in most cases, any legal claim for a personal injury must be filed within three years of the date of the injury. There are, however, a few legal exceptions to this deadline:
Legal Disability: If the injured person is under 18 at the time of the injury, they are known to have a "legal disability." This is because North Carolina law does not permit persons under the age of 18 to file legal claims. In these cases, the three-year clock would not begin until the legal disability was lifted by the person turning 18.
Incompetence: If the injured person is considered legally insane or incompetent according to North Carolina law, they are exempt from the deadline unless or until their legal disability is lifted.
Absence: If the person who is alleged to have caused the injury departs from North Carolina for more than one year after having caused the injury, the period of absence won't be counted as part of the three-year limitation.
Contact the Law Offices of Huffman & Kendrick, PLLC
If you are considering filing a personal injury claim, it is imperative that you seek the help of a skilled personal injury attorney like those at the Law Offices of Huffman & Kendrick, PLLC, as soon as possible. This allows the attorney to gather evidence and interview key witnesses while their memory of the events is still fresh and recent. The longer you wait to begin the process, the less likely it will be that you can successfully gather sufficient testimony and documentation.
Retaining the help of a highly skilled and experienced personal injury attorney is the ideal way to begin the process of healing, as they can afford you the strongest means of securing the necessary compensation you need to restore your livelihood in the coming months and years following your loss. If you've suffered a loss or personal injury due to the negligence of an at-fault party, don't hesitate to contact the Law Offices of Huffman & Kendrick, PLLC, today.