Wills & Estates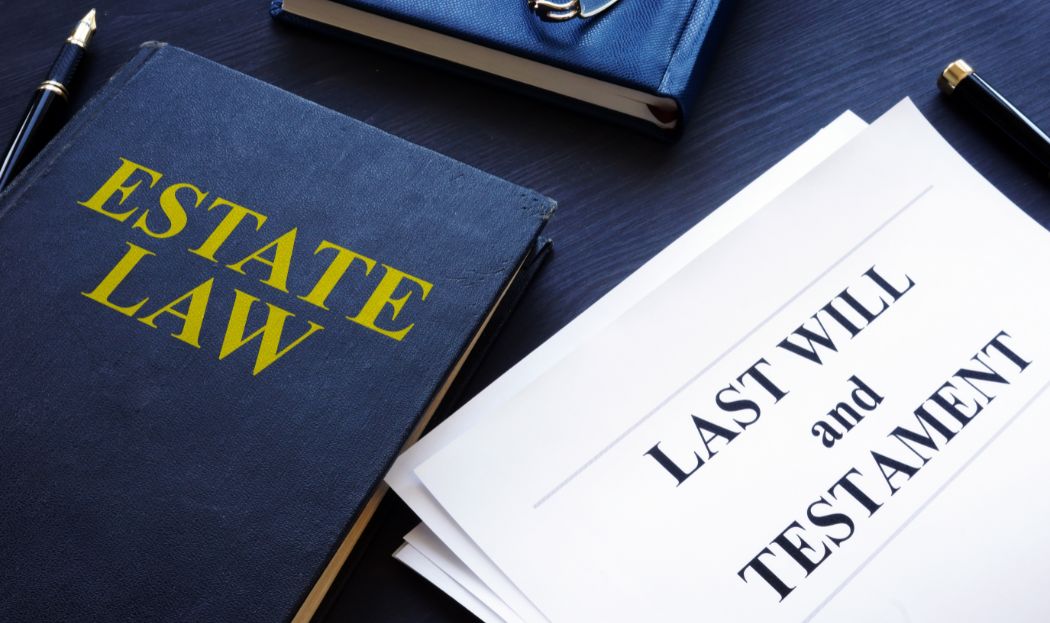 Waxhaw Estate Planning Lawyer
While many of us in Waxhaw, NC rarely want to consider our own mortality, most individuals have a vested interest in what becomes of all that they've worked hard to build. Whatever the extent or total value of your particular assets, ensuring that your loved ones are cared for, and doing what you can to leave a lasting legacy, is a worthwhile endeavor. Estate planning involves taking the right steps now to ensure that all your intentions and wishes are carried out later, when the time comes.
The Law Offices of Huffman & Kendrick, PLLC: Waxhaw Estate Planning Attorneys
Estate planning can be a complex and involved procedure, but enlisting the help of an experienced and knowledgeable estate planning attorney can offer you peace of mind and ease the burden of ensuring that your estate is properly planned for. The team at the Law Offices of Huffman & Kendrick, PLLC, is highly skilled in preparing and creating a variety of estate plans that can suit your particular circumstances and needs.
What Is Estate Planning in Waxhaw?
Estate planning encompasses all the essential tasks and documentation necessary for making proper arrangements as to the management and distribution of your assets, both during your life and after your death. Several different types of estate plans are available for a variety of needs and circumstances. Each type of estate plan offers different advantages, depending on your situation. Generally, estate plans serve to accomplish several goals:
Ensure the Well-Being of Your Loved Ones: Estate planning is one of the most helpful things you can do for your loved ones, as it can ensure that several important considerations are legally taken care of and won't leave them having to endure potentially fraught legal battles to carry out your wishes. Having a legally protected will, for example, can make certain that your children or other loved ones are properly cared for in accordance with your expressed wishes.
Preserve Wealth: As one of the primary purposes of estate planning, protecting your assets during your lifetime and ensuring their availability to future generations is very important. Drafting wills, creating trusts, establishing limited liability companies, and employing other preservation strategies can maximize the value of your estate and take steps to safeguard the care and support of your posterity. Additionally, the right strategies can minimize taxes that would otherwise reduce the amount you are able to pass on.
Plan Ahead for Incapacity: Should the unfortunate situation arise in which you are unable to manage your own affairs due to becoming incapacitated, estate plans provide the means to establish powers of attorney, provide directions for healthcare in advance, and create living trusts. This enables you to appoint someone ahead of time who can make medical or financial decisions on your behalf.
Leave a Legacy: In addition to caring for your immediate loved ones, estate planning affords you the opportunity to allocate assets to charitable causes or other organizations you may wish to support, even after you are gone. If you own a business, you are also able to make decisions that can ensure the smooth transition of ownership to whomever you wish to deem your successor.
What Are Some Waxhaw Estate Plan Options?
Waxhaw estate laws provide many different options for estate plans. The right ones for you will depend largely on your own unique circumstances. For this reason, it is always wise to seek the assistance of a knowledgeable estate planning attorney who can walk you through your specific needs. Generally, the most common types of estate plans involve the creation of a:
Will: A will is a legally binding document that lays out your wishes for the allocation and distribution of your property and assets upon your death. It also names executors who can carry out particular tasks after your death, such as probating your will. A will can also appoint persons to have legal guardianship over any of your children who are still minors.
Trust: A trust is a legal entity created specifically to hold and manage assets for someone else's benefit. Trusts are helpful in avoiding probate, reducing the amount of taxes on the estate, and caring for a child, incapacitated adult, or other beneficiary.
Power of Attorney: A power of attorney is a person legally appointed to handle financial affairs, such as bank accounts, investments, bills, and debts, as well as medical decisions, on your behalf. This designated person is most often a member of the family, but they could also be a trusted friend or another designated individual.
What Should I Put in My Estate Plan?
You should determine what items you put in your estate plan based on your particular goals. Your skilled estate planning attorney can help you define your goals and tailor your estate plan to utilize the most effective strategies for carrying out and honoring your future objectives. Some of the most common assets included in an estate plan are:
Residential Properties: A primary residence is the most common asset included in an estate plan, but you may also include any rental or investment properties, vacation homes, or land that you may also own.
Financial Assets: You should allocate any bank accounts, retirement accounts, investment accounts, cryptocurrency, and any other financial assets you own accordingly.
Businesses: If you own, or otherwise have any partnership or interest in, a business, it is essential that you make detailed arrangements to provide for the continued operation and transfer of ownership of those interests in your estate plan.
Life Insurance: Life insurance policies are effective in providing for the financial security of those whom you love after your death. Keep an updated list of all beneficiaries and policies current in your estate plan.
Personal Assets: Lastly, you will want to include any valuable belongings, such as vehicles, jewelry, artwork, antique furniture, family heirlooms, or other sentimental items, so that you can predetermine to whom each asset is given upon death. Because these items tend to have some of the most meaningful value to family members, they can also tend to be the most contentious items if not properly and specifically appropriated.
What Are Some Common Obstacles to Establishing an Estate Plan?
Unfortunately, despite the significant practical and legal advantages estate plans afford, individuals commonly overlook or neglect to establish an estate plan. Several reasons can ultimately become barriers to completing this vital procedure:
Confusion: The estate planning process can be complex, involving many aspects and various considerations. Unfamiliarity, misinformation, or ignorance can be obstacles to completing one. Fortunately, an experienced Waxhaw estate planning attorney can help you understand and navigate the process specific to your particular needs.
Procrastination: Often the most common barrier to estate planning, many people will procrastinate and put off establishing an estate plan because they do not believe they need one, either because they don't feel they have enough assets to justify one or because they believe they have plenty of time and lack urgency. Estate planning is not only for the wealthy or the elderly, however, as it is ideal to be prepared for all of life's uncertainties.
Family Conflicts: Tensions in family dynamics and strained relationships can often be a hindrance to solidifying an estate plan. Whether there is disagreement regarding inheritance, or opposing beliefs on how assets should be distributed, many individuals will avoid codifying an estate plan for fear of the potential disputes that could arise from establishing one.
Memento Mori: Many people fail to "remember death" and instead intentionally avoid thinking about their own mortality. Since estate planning is more often associated with death than with life, properly establishing an estate plan can often be neglected. However, estate planning has more to do with preserving your lasting legacy and caring for the ones you love who live on after you.
Changing Circumstances: Lastly, for those that do create an estate plan, continually changing life events, such as marriage, divorce, births, the deaths of intended beneficiaries, or significant changes in financial assets, can require regular review and updates. Failing to maintain a current estate plan can hinder your wishes from being legally carried out as you intend.
A proactive approach is necessary for overcoming these common obstacles. Seeking the knowledge and experience of a skilled estate planning attorney can help you avoid these pitfalls and maintain an updated and comprehensive estate plan that meets your needs.
What Are the Benefits of Hiring an Estate Planning Attorney?
Estate planning can be a heavily involved and overwhelming undertaking. Leveraging the experience of a knowledgeable attorney with a background in helping establish plans for a wide variety of estates is the right method to protect your loved ones and your legacy. The right estate planning attorney can offer several advantages:
Comprehensive Knowledge: An experienced attorney is up to date on all the most current Waxhaw estate laws and can guide you through all your available options, helping you to choose a customized plan that considers your own unique needs and structures your estate plan accordingly.
Probate Management: A skilled attorney can provide advice on how to minimize or avoid probate. Probate is the process by which the court system validates documents, such as the will, and manages the distribution of all assets. Since any court decision is absolute and final, the right strategies can help mitigate potential issues or disputes that would arise with probate, setting your estate up for minimal delays and a smooth transfer of assets.
Maintenance: Over time, life events and changes in your goals, circumstances, or applicable laws may affect your estate plan. Your attorney can regularly review and help you update your estate plan to ensure that it remains aligned with your current needs and wishes.
Contact the Law Offices of Huffman & Kendrick, PLLC
No matter what stage of life you find yourself in, taking the right steps now to preserve your legacy, and ensure your loved ones are well cared for, is essential. Whether you need to update an existing estate plan or would like to create one for the first time, we can help. Contact the team at the Law Offices of Huffman & Kendrick, PLLC, to get started on planning for your estate today.