Wills & Estates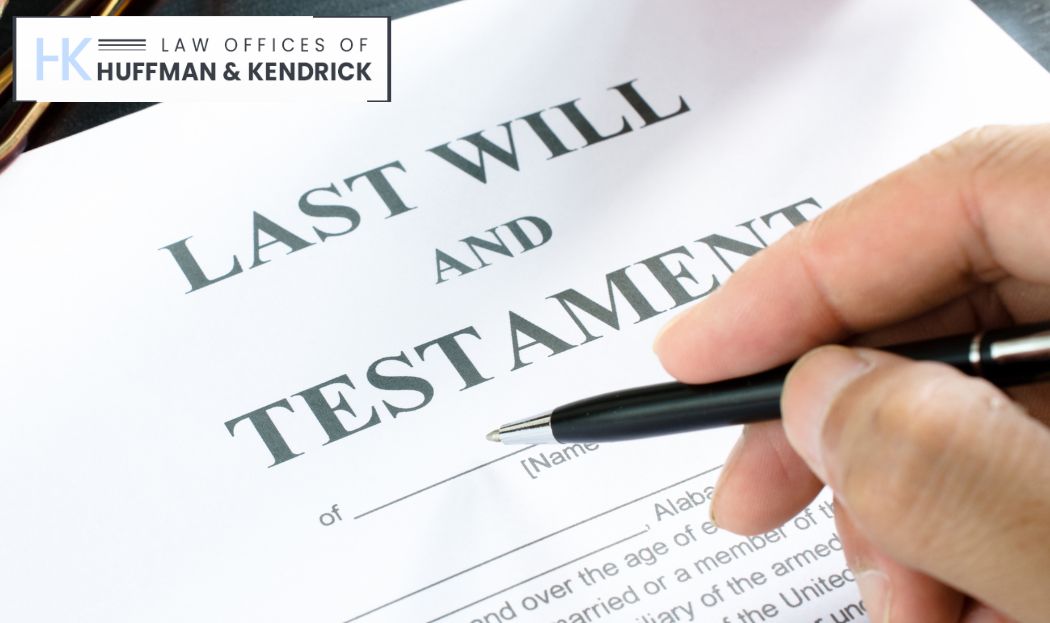 Waxhaw Wills, Estates, and Elder Law Attorney
Estate planning is an essential part of protecting yourself and your loved ones. In North Carolina, a skilled elder law attorney can help you preserve wealth for future generations, simplify settlement disputes in the event of your death, provide clarity to executors when dividing assets among beneficiaries, and ensure that your assets are bequeathed according to your specific instructions. Employing an experienced elder law attorney to assist you in creating an estate plan also helps you and your loved ones avoid inheritance taxes and the inconvenience of probate. In the event you are incapacitated, an estate plan can ensure that doctors provide the right care.
In Waxhaw, North Carolina, it is never too early to begin estate planning. It is impossible to predict the exact costs of potential long-term care, the division of assets accompanying an unexpected crisis, or other complex family reactions and decisions. Elder law in North Carolina addresses issues such as:
Care management for the elderly and disabled
Financial assistance for nursing homes and assisted living
Veterans benefits
Guardianship law
Directives for end-of-life decision-making
Because of the emotional and financial complexity of these cases, it is essential to have a reputable and experienced attorney to advocate for your wishes, your safety, and your beneficiaries' futures.
The Law Offices of Huffman and Kendrick for Your Waxhaw Wills, Estates, and Elder Law Needs
Choosing the right firm for your estate planning can be daunting. The Law Offices of Huffman and Kendrick has successfully handled thousands of cases regarding will and estate planning and has more than a half-century of offering experienced, individualized legal counsel to our North Carolina clients. Regardless of the nature of your case, our legal team is dedicated to outstanding representation and support throughout the entire process.
Estate planning and administration, trust designation, and navigating probate are fields that our attorneys approach with compassion, intellect, and over five decades of experience. Your family's well-being matters, and we can help ensure that the utmost care is taken for your beneficiaries and your assets. Wherever you are in the process of estate planning, we can assist you with the details and ease your trepidation so you feel informed, confident, and positive moving forward.
What Is an Estate Plan?
On the most basic level, an estate plan is a group of legal documents that describe what should be done with money, property, and other assets upon the death of a family member. It may include instructions regarding medical care if a person becomes incapacitated, especially if they have children who require care from other people. Ultimately, the plan must clarify the division of assets among heirs while also ensuring that any debts or taxes are paid after the person's passing.
Hiring a skilled legal team can take your estate planning a step further, though, and dedicate their time to ensuring that the estate plan is honored as the final act from a loved one who wishes security and stability for their beneficiaries. Age, financial status, or other factors do not detract from correctly and compassionately executing the terms of an estate plan or will.
How Do I Prepare to Make an Estate Plan?
To begin organizing for estate planning, make a list of your assets, or the things you own, as well as any debts owed. Make decisions about who will become beneficiaries and determine which assets or accounts they should receive. Also, a health care directive in the event of a potential health crisis will make your desires known in terms of the type of care you would prefer. It can also prevent you from having undesirable decisions enforced on you by the court should you become disabled. With your attorney, you can design an estate plan to include a will that specifically outlines the details of asset division, childcare needs, and any other wishes to be enacted upon death.
A will is standard in estate planning unless you choose a living trust. A will includes the following:
Any properties that you want to be included
Any beneficiaries that you want to inherit property
An executor to handle the estate
A guardian for your children and someone to manage their assets
Once the above information is outlined and the will is finalized, it must be signed by the benefactor and two witnesses, then safely stored until needed.
Do Wills in North Carolina Need to Be Notarized?
Under North Carolina law, wills do not need to be notarized. However, the will must be signed in the presence of two witnesses. If you want your will to move more quickly through probate, it is advantageous to get it notarized to make the document "self-proving." This allows the court to bypass contacting the witnesses. If you choose to make your will self-proving, simply have the two witnesses sign the document, then have it notarized in the presence of all parties.
Does a Will Need to Be Recorded in North Carolina?
No, this is not possible in North Carolina. While the will must be signed, and notarization is recommended, recording is not an option. Upon a person's passing, the will must be filed with a clerk of court. After that, it becomes part of the public record.
Is an Online Will Valid in North Carolina?
In North Carolina, a will is only legally valid as a hard copy. There is currently no option for digital, video recording, audio recording, or any other electronic versions. Your hard copy must contain signatures from the testator and their two witnesses. To ensure that your will is validated quickly, notarization is advised.
Where Should I Keep an Original Will?
An original will should be stored safely. Recommended storage spaces include a locked home safe, a locked filing cabinet, or a safe deposit box. Make sure to give copies of keys or the lock combination to trusted beneficiaries, your attorney, and anyone else you desire, such as a spouse, children, etc.
How Is a Trust Different Than a Will?
The main difference between a trust and a will is that a trust can be accessed while a person is still living, ensuring that your assets are managed legally and safely and are in the hands of a trustee who you deem qualified to manage them. Trusts also avoid probate, while wills typically go through probate. Probate is simply the legal term for the process that administers the assets of the deceased. The court must determine that the will is valid and appoint an executor, who then takes responsibility for dividing assets appropriately and distributing the estate.
Contact the Law Offices of Huffman and Kendrick
It's never too early to make plans to pass on your estate. Determining beneficiaries, assets, debts, guardians, and medical care is an emotionally charged task that requires knowledge and empathy. Our legal team is available to get you started immediately and ensure that you have everything you need throughout the process. Please reach out on our contact form today for help with your elder law and estate planning needs.